Awhile back I wrote Aim Higher™: A Case for Choice Reading and a Whole Lot More in AP English. I am pretty sure I thanked everyone individually for the comments. If not, thank you for helping me think through this pedagogy even more. One reader asked for my reading list, and I've been derelict in posting that. I am sorry.
Since my classroom instruction centers on helping students identify themselves as readers and writers, I being Readers and Writers Workshop on the first day of school. We read and workshop a short piece — sometimes my AP English Language syllabus one-pager. We write and usually do a short revision workshop. Students learn quickly that writing requires revision.
In years past I've even provided each students with a writer's notebook — just so we could get started taking ownership of it on the very first day. (That was the year composition books were 10 cents. I haven't seen them so low since.)
I give students the following list of books and tell them that at each quarter they will be responsible for getting their hands on one of the titles. They may purchase the book, borrow it from a library, download it to their device, or in extreme circumstances, check out one of the few copies of each title I keep in my room.
We are a classroom of readers, so reading is the only option.
Note:  I didn't facilitate four book clubs this year. We only had time for three, and we never got to the first list of books below. It took me a long while to learn how to fit my instruction into the schedule at my new school:  a 90 minute period where I see my students every other day and then every other Friday. I lost some time figuring it out.
Next year, I am going to put this list first, and we will analyze author's craft as we learn about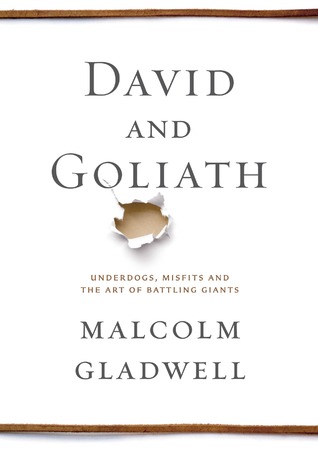 argument. I'm also thinking of only introducing Gladwell's books. I'll add David and Goliath:  Underdogs, Misfits, and the Art of Battling Giants, and maybe What the Dog Saw: And Other Adventures after I read it this summer. That way students will still have choice as to which book they select, but all students will be reading books by the same author. This should work well as we study the moves of one writer, something I waited way to late to do this year.
Book Club One:
Outliers, the Story of Success by Malcolm Gladwell
Blink, the Power of Thinking Without Thinking by Malcolm Gladwell
The Tipping Point, How Little Things Can Make a Big Difference by Malcolm Gladwell
Freakonomics by Steven D Levitt and Stephen J Dubner
Quiet:  the Power of Introverts by Susan Cain
Book Club Two:
Extremely Loud and Incredibly Close by Jonathan Safron Foer
The Glass Castle, Jeanette Walls (non-fiction)
Swamplandia by Karen Russell
The Curious Incident of the Dog in the Night Time by Mark Haddon
Girlchild by Tupelo Hassman
Book Club Three:
The Namesake by Jhumpa Lahiri
Little Bee by Chris Cleeve
Sarah's Key by Tatiana de Rosnay
The Kite Runner by Khaled Hosseini
A Thousand Splendid Suns by Klaled Hosseini
Book Club Four:
The Yellow Birds by Kevin Powers
Room by Emma Donoghue
Where Men Win Glory by Jon Krakauer (non-fiction)
The Bell Jar by Sylvia Plath
The Things They Carried by Tim O'Brien
Billy Lynn's Long Half-time Walk by Ben Fountain
I am always reading some piece of compelling literature, always on the look out for the next book to add to these book club lists. My students did not enjoy The Bell Jar, although many students chose to read it, and no one chose to read The Things They Carried, even though I made as big a deal out of it as all the other titles. I just added Swamplandia this year, and then I forgot to talk about it, so it is still not vetted with students.
If you have any suggestions for compelling, complex, rich literature that engages adolescent readers, please share your titles in the comments. Thank you.
©Amy Rasmussen, 2011 – 2015
Tagged: AP English, author's craft, Book Clubs, contemporary literature in AP English, Readers Writers Workshop