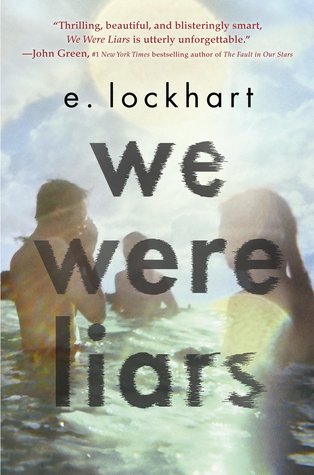 I listened to the audiobook, and liked the novel so much I had to go and buy it in hardback for my classroom library. The story still haunts me. (I read it soon after I read Jellicoe Road, and that story haunts me, too. These two books make an interesting pairing.)
The following is the beginning of chapter two in We Were Liars. It's an compelling list of sentences that create the the basics of what we need to know about our protagonist. It will be an interesting passage to use for sentence imitation.
I wonder what my students will say about themselves.
We Were Liars by E. Lockhart P4
My full name is Cadence Sinclair Eastman
I live in Burlington, Vermont, with Mummy and three dogs.
I am nearly eighteen.
I own a well-used library card and not much else, though it is true I live in a grand house full of expensive, useless objects.
I used to be blond, but now my hair is black.
I used to be strong, but now I am weak.
I used to be pretty, but now I look sick.
It is true I suffer migraines since my accident.
It is true I do not suffer fools.
I like a twist of meaning. You see? Suffer migraines. Do not suffer fools. The word means almost the same as it did in the previous sentence, but not quite.
You could say it means endure, but that's not exactly right.
Tagged: AP English, craft study, Craft Study, Readers Writers Workshop