Hey book people: sometimes I feel we could learn a thing or two from the fashion world. (Or, at the very least, the fashion world as I see it from television.)
In the fashion world, trends are always changing, and once we've heard about something we know it isn't hot anymore.  We're quick to pass judgement on each other's work and open in expressing opinions like that's so old and I've seen that so many times before.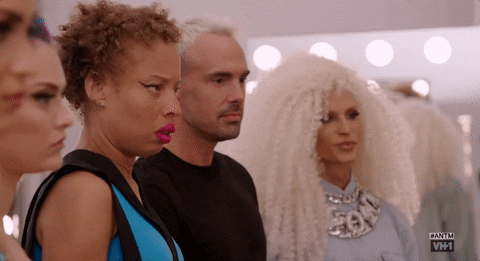 So if we as teachers are still recommending the same old, same old to our students (and yes, I count The Hunger Games and Twilight as same old) IT IS TIME TO UPDATE OUR RECOMMENDED LISTS.
I update and provide students with a (mostly) fresh list of recommendations about 3-4 times a year.  At minimum, I provide a beginning of school year recommended reading list for parents at Back to School Night and a summer recommended reading list to help students plan ahead for the long break.  Part of that planning is purely practical: I teach seventh graders, and the students' reading tastes are going to change dramatically over the course of the school year, so I want  to be prepared.
And sure, part of it is my own boredom with reading, recommending, and thinking about the same books over and over again.  Hence I create new lists for students.
If you don't currently create lists for your students, the easiest ways to make one are:
Ask students for recommendations – what books they enjoyed reading and what books they plan to read in the future.

Read books

Steal other readers' recommended reading lists.  My three favorite lists to steal from are the ALSC recommended titles , YALSA's book recommendations , and the suggestions from the students in Nancie Atwell's school.
Below is the recommended reading list I recently generated for my students.  Note that I broke the list into several themed sections (Classmates Recommend, Read With a Friend, and Challenge Books.)
You are more than welcome to steal this list in whole or in parts.  The descriptions of books are my own.
Classmates Recommend…
Everything, Everything by Nicola Yoon
This unusually formatted book will have you turning pages as you'll get to know Maddie and her next door neighbor Olly through drawings, gchats, and short chapters.  Read it before the movie comes out! This book makes readers think more about disobeying authority (adults), falling in love, illness, and family
Michael Vey: The Prisoner of Cell 25 by Richard Paul Evans (part of a series)
High school student Michael Vey has a special hidden power.  He and some friends realize that there's a conspiracy of adults trying to keep these powers under control. This book makes readers think more about  power, keeping secrets, and difficult decisions.
Masterminds (series) by Gordon Korman
Eli and friends live in Serenity, a perfect town without any crime or unemployment.  There's only one issue: Eli and his friends can't leave the town, and they begin to discover that there's a reason why.This book makes readers think more about right/wrong, fighting back against adults, and friendship.
Once by Morris Gleitzman
It's right before WWII, and Felix's parents hid him in a Catholic orphanage so that he wouldn't be suspected of being a Jewish boy.  Felix, concerned about his parents, escapes the safety of the orphanage and takes off on a dangerous journey to try to find his parents.This book makes readers think more about  risk-taking, growing up, good and evil, and friendship.
Gutless by Carl Deuker
Brock's a soccer player, not a football player, but the football's quarterback wants Brock to try out for the team.  Brock isn't sure this is the best idea.  This book makes readers think more about bullying, friendship, and the risks of playing sports.
Scar Island by Dan Gemeinhart
When all the adults on a prison island die in a strange accident, the teens have to decide what to do next.  This books makes readers think more about risk-taking, heroism, good/evil,  and leadership.
Read with a friend!  Books I have multiple copies of
Goodbye Stranger by Rebecca Stead
Three female friends and the two boys and one photo that could possibly destroy their friendship.  This book makes readers think more about…. Relationships (romantic and non-romantic), cell phone use, growing up, and apologies.
The Seventh Most Important Thing by Shelley Pearsall
Arthur Owens threw a brick at an old man's head and was sentenced to juvie for it.  Now that he's out, the old man forgives him and asks Arthur to help him complete a strange task.  This book makes readers think more about forgiveness, family, and connections.
Chasing Secrets by Gennifer Choldenko
Lizzie wants to know why her family's servant has disappeared.  In order to find him, she has to untangle a web of secrets surrounding the city of San Francisco.  This book makes readers think more about medicine, sexism, racism, and fighting against adult power.
The Absolutely True Diary of a Part-Time Indian by Sherman Alexie
Junior wants to go to a school off of his reservation; his neighbors and friends give him a hard time for acting "white."  This book makes readers think more about racism, school issues, family, and friendship (especially difficult friendships.)
Piecing Me Together by Renee Watson
Jade is a black girl in Portland, Oregon who wants to travel the world.  Jade's guidance counselor signs her up for a mentoring program instead.  This book makes readers think more about racism, healthy and unhealthy relationships, school communities, and how art can help bring people together.
Ghost by Jason Reynolds
Ghost can run fast, but this tough kid doesn't know how to be part of a team yet.  This book makes readers think more about healthy and unhealthy relationships, communities and teamwork, and forgiveness.
A Matter of Heart by Amy Fellner Dominy
Abby's a competitive swimmer about to try out for the Olympics when she is told by a doctor that swimming too quickly could kill her.  This book makes readers think more about healthy and unhealthy relationships, good and bad risks, and figuring out who you are.
The Hypnotists by Gordon Korman
Jackson Opus has a strange power — he can hypnotize people to do whatever they want.  Now the brilliant Elias Mako wants to work with Jackson to develop his skill.  This book makes readers think more about power, good/evil, and fighting back.
Challenge Books
Longer, tougher, more complex ideas…
The Sun is also a Star by Nicola Yoon
Daniel and Natasha "bump" into each other and it's love at first sight.  Was their meeting chance, or was it the universe pushing them together?  This book is by the same author as Everything, Everything, but readers are advised that this book is not a sequel or a companion to E,E.   This book makes readers think more about destiny/fate, love, and immigration.
The Hate U Give by Angie Thomas
Starr's childhood friend Khalil is killed in an unfortunate accident when the police were looking for another suspect.  Khalil's name is all over the news, and Starr's private school friends don't know that she was a witness to the murder.  This book makes readers think more about race, wealth/poverty, and the #BlackLivesMatter movement.
Scythe by Neal Shusterman
Two teens are training to become scythes, carrying out their society's sacred role of determining who lives and who does not.  Scythe training is demanding, rigorous, and there are rebels within the order of Scythes who are looking to change the way death works … forever.  This book makes readers think more about power, death, and right/wrong.
Monster by Walter Dean Myers
In jail for a crime he didn't commit, Steve creates a script for a movie that tells the story of his life and his run-in with the criminal justice system.  This book makes readers think more about power, race, art as healing, and the prison system.
All-American Boys by Jason Reynolds and Brendan Kiely
Quinn and Rashad go to the same school but aren't friends, until a case of violence makes Quinn realize that there's no such thing as being a neutral bystander.  This book makes readers think more about violence, race, and friendship.
Speak by Laurie Halse Anderson
A teen classic — Melinda is considered an outcast at her high school because she called the cops on a party.  This book makes readers think more about rebellion, fighting for what's right, and the costs of popularity.
The Family Romanov by Candace Fleming
About 100 years ago, Russia had a royal family that was kicked out and eventually killed.  Learn about the factors that led to the uprising against the Romanov family.  This book makes readers think more about wealth/poverty and war.
Amy Estersohn is a middle school English teacher in New York and a 2016 recipient of the NCTE Gallo Grant.  Follow her on twitter at @HMX_MsE